December Cause - Elephant Crisis Fund
The Elephant Crisis Fund (ECF) is focused on ending the killing of elephant for ivory. In spite of great efforts by different organizations and governments, tens of thousands of elephants are killed every year for their ivory. The ECF is operating in three avenues: 
Stop the Killing of Elephants
Stop the Trafficking of Ivory
Stop Ivory Demand
The fund is a joint initiative by two of the most respectable organizations in this field, Save the Elephants and the Wildlife Conservation Network. It is operating all over Africa and supporting a wide range of projects, 309 so far!
In addition to the amazing work they are doing, you should also know that 100% of donations go to the projects themselves, and none to administrative or other costs.
You can see here an overview of existing projects in anti-poaching: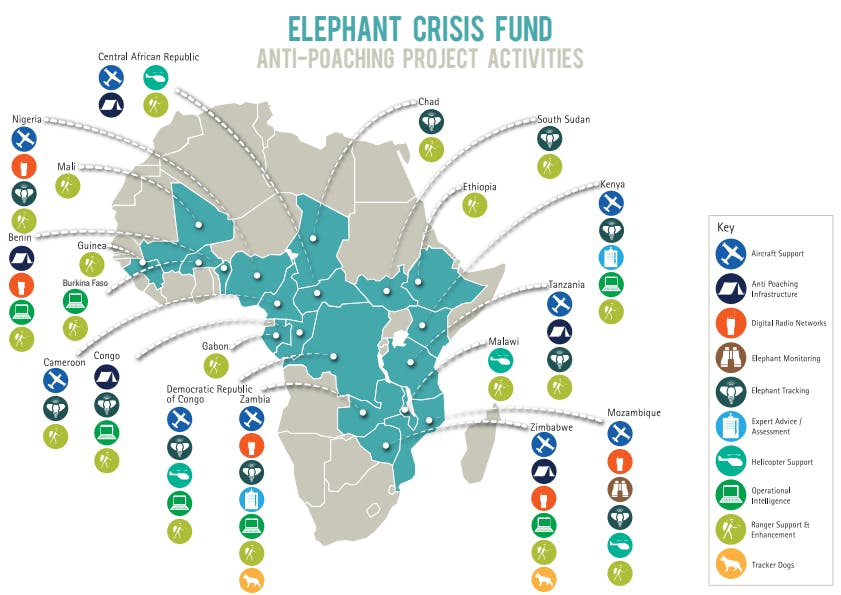 This December, 5% of Elephant Hug's sales will be donated to the Elephant Crisis Fund. To learn more and to donate please go to their website at: www.elephantcrisisfund.org
You can also watch a short video about the ECF, narrated by Leonardo Dicaprio: https://vimeo.com/232302826
Happy Holidays
The Elephant Hug team